Schedule your appointment WITH ALL CATS AND DOGS VETERINARY CLINIC, LLC
We make it easy for you to be a great pet owner! Conveniently schedule your appointments from the comfort of your home, or on the run!
Find Us
Meet Our Staff
We are dedicated to make sure you fully understand your pet's health and to answer any questions you may have.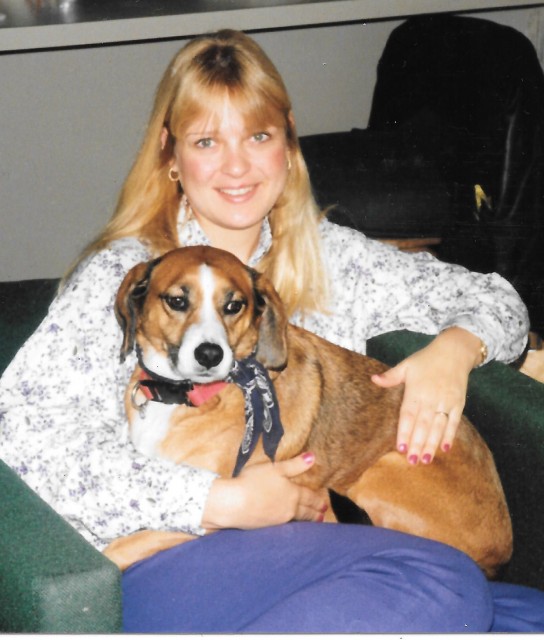 Dr. Laura Smith , Veterinarian and Founder
For as far back as I remember I always wanted to be a veterinarian. I am thankful that my skills have matched my desire to help animals. Caring for animals is a privilege and is rewarding in so many ways. I enjoy nurturing and sustaining the human-animal bond. The relationships I have developed with my clients over the past 20 years have helped me advocate for their pet family members.

I graduated from Duke University and reached my goal of being a veterinarian with my Doctorate of Veterinary Medicine from the College of Veterinary Medicine at North Carolina State University in 1999.

I met my husband Dr. Thomas Smith while attending the college of veterinary medicine. Together we are raising 6 animal adoring children who frequently can be found working with us in our clinic.

My interests include pediatrics, geriatrics, preventative medicine, and end of life care.
My goal is to treat every pet as if they were my own and every client as if they were family.

Dr. Thomas Smith, Veterinarian
Originally from Raleigh North Carolina, I attended North Carolina State University to study Zoology, Biochemistry and Genetics. I graduated with my Doctorate of Veterinary Medicine degree in 1997.

I completed a one-year internship in Emergency Medicine and Surgery at the After Hours Small Animal Emergency Clinic in Raleigh, North Carolina and the North Carolina State University College of Veterinary Medicine in 1998.
I spent the next 5 years working in veterinary emergency medicine in both North Carolina and Maryland.

In 2001 I started working in shelter medicine and High Volume/High Quality Spay/Neuter in order to address the problem of pet overpopulation. I spent the next 18 years working with area shelters and Spay/Neuter clinics performing over 150,000 spay and neuter procedures.

Since All Cats and Dogs Veterinary Clinic opened I have provided surgical and dental services for our clients. I am now working full time at All Cats and Dogs Veterinary Clinic

My interests include surgery, dentistry, diagnostics, and internal medicine.